Products / Solder Wire / Solid Solder Wire
Solid Solder Wire
We take pride in offering a comprehensive range of soldering products, including our exceptional tin solder, lead wire for soldering.Our Solid Solder Wire is vastly used in industries like Electrical, Electronics, Mechanical, Engineering, Defense and Automobiles. With our expertise and commitment to excellence, we provide soldering solutions that ensure secure and reliable connections for your projects.
When it comes to soldering, using a reliable and high-performance solder wire is crucial. Our tin solder and lead wire for soldering is manufactured with precision and care, using the finest materials and advanced manufacturing techniques. It is engineered to deliver excellent wetting properties, ensuring smooth and consistent solder joints.
The key to our tin Solder Wire's success lies in its composition. Tin solder and lead wire for soldering are manufactured from virgin quality non-ferrous metal ingots solder wire material. These are made using the top quality solder wire material and advanced techniques.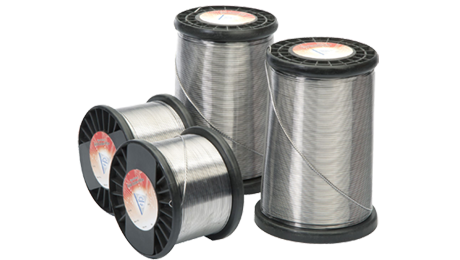 Whether you are working on PCB assembly, electrical components, battery connections, capacitor repairs, or any other soldering application, our Tin solder and lead wire for soldering is the perfect choice. Its reliable conductivity, excellent adhesion, and low residue make it suitable for a wide range of soldering tasks.
With our Tin solder and lead wire for soldering, you can achieve strong and durable connections, ensuring the integrity and functionality of your electrical and electronic products. It provides excellent thermal and electrical conductivity, allowing for efficient transfer of signals and power.
At Kothari Metsol, we prioritize quality and customer satisfaction. Our Solid Solder Wire undergoes rigorous testing and quality control measures to meet the highest industry standards. We understand the importance of reliable soldering solutions, and we strive to deliver products that exceed your expectations.
Trust Kothari Metsol for your soldering needs. Our Tin solder and lead wire for soldering is your go-to choice for achieving precise and secure solder joints. Experience the difference of our high-quality soldering products and elevate the quality of your soldering projects.
Contact us today to learn more about our tin Solder Wire. Trust in Kothari Metsol for superior quality, exceptional performance, and unrivaled customer service.